Mouth open, eyes popping and free your mind to explore My Tree House world.
My Tree House is a virtual reality (VR) game, a childhood place located above the cloud where you are freely do whatever you want. The game encourages curiosity with joyful mini-games, allows you to connect with neighbour friends, provides the opportunity to practice and sharpen key skills including social, emotional and cognitive. Children are constantly learning through play, making new friends, sharing and interacting with other children.
What do the children of a thousand years ago have in common with today's children? Well, play of course.
Children love to play, no matter the era. Play is a universal and essential part of growth and development. Play is an activity that is spontaneous, fun, rewarding, and voluntary.
My Tree House is a best playground for our children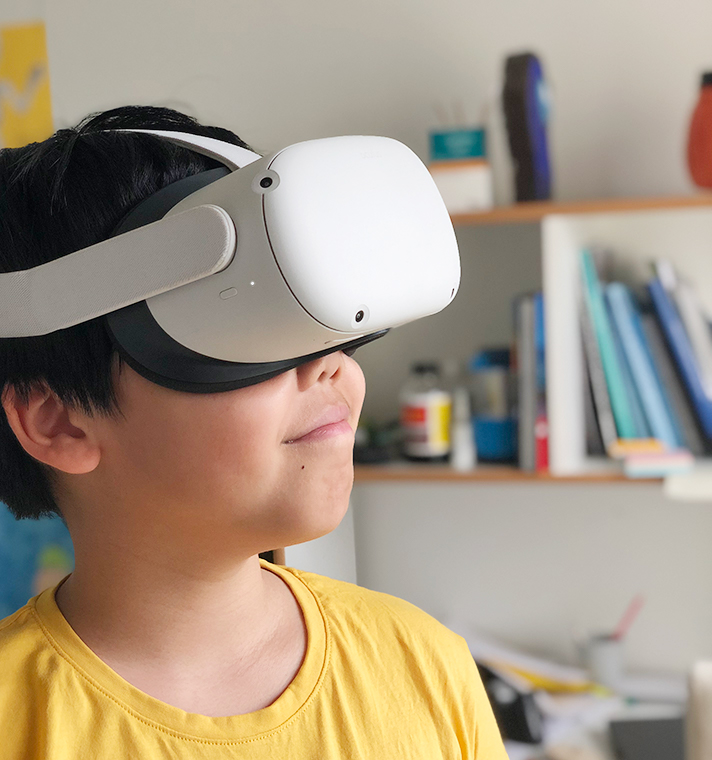 6 and 11 years old boys are enjoying My Tree House virtual world.
All props in the game can be interacted. Everything that affords interaction must be interactable but also has to be right as actual.
We are developing a playground to offer a fun and motivational learning experience for children. It would feel like play from a child's perspective, which is the best way to learn for a small child.
Contact us to explore more game info and book a Free Demo